History of STEM: Black Medical Pioneer Vivien Thomas
Do you have a child who is interested in science and medicine? Or one that you want to encourage to pursue their dreams no matter what the obstacles? Black History Month is the perfect time to introduce them to the inspiring story of medical pioneer Vivien Thomas, who persisted despite incredible difficulties to study medicine and develop a surgical technique that has saved thousands of children's lives. Inspire your kids with a wonderful children's book on his life as well as suggested activities to teach your kids mor about this important figure in the history of STEM.
Disclosure: This post contains affiliate links. If you click through and make a purchase, I receive a small commission at no extra cost to you.
History of STEM: Black Medical Pioneer Vivien Thomas
There is a reason that most of us have never heard of the incredible Vivien Thomas, despite the fact that he invented a surgical technique that allowed for the first successful open heart surgeries on children. Even though he is now credited with saving thousands of children's lives, his is not a household name.
After the first operations were performed using Thomas' technique in 1944, the procedure made national news, yet Thomas was never mentioned. The technique itself was named after the two doctors Thomas worked for, both of whom were nominated for the Nobel Prize for Physiology or Medicine because of "their" technique.
Why? Because Vivien Thomas was black, at a time when blacks and whites used separate drinking fountains, when blacks had trouble finding housing in "nice" neighborhoods, when blacks were barred from entering all-white medical schools, and when blacks could not operate on white babies, even to save their lives.
Related Post:Biographies for Kids About Following Your Dreams
When Thomas' life-saving technique was first used in 1944, Thomas was not allowed to perform the surgery himself, but the surgeon could not do it without Thomas' help. Thomas had to stand on a chair behind the surgeon, giving instructions (and at one point stopping the surgeon from making a suture in the wrong direction).
Thomas' contributions were not recognized until 1971, when his portrait was displayed at John Hopkins University. The university awarded him an honorary doctorate degree 5 years later and appointed him to the faculty. Many of the country's top surgeons trained under Thomas and credit him with their success.
A wonderful book to introduce children to Thomas' life, his incredible perseverance, and pioneering work is Tiny Stitches: The Life of Medical Pioneer Vivien Thomas
. It tells of his life from his childhood, when he worked under his father, a master carpenter, to carefully save money so he could go to a nearby medical school for African Americans. It follows his crushing disappointment at losing his savings in the market crash of 1929 and his persistence in pursuing work in medicine, even if his official job title was simply "janitor." How did someone with only a high school education develop a life-saving surgical technique that is still used today? How did Thomas overcome the racism and resistance he faced from his co-workers?
Activity
One activity we did after reading the book is based on the first operation that was performed using Thomas' technique, when Thomas stood on a chair behind the surgeon, giving instructions.
The boys took turns standing on a chair behind the other, giving instructions on how to draw a picture. The one drawing had to follow what the other was saying, and the one giving directions was not allowed to actually touch the drawing.
Warning: They hated it! It was too frustrating to just give out instructions and not be able to draw, especially because the one drawing usually had his own ideas about what to do! The one drawing wasn't having any fun either, since he just wanted to do his own picture.
Hopefully this activity gave them a taste of how incredibly frustrating it must have been for Thomas to watch another surgeon performing his technique, while all he could do was stand behind him and give instructions (which the surgeon would hopefully want and be able to follow).
Resources
Follow up with this amazing FREE teacher's guide from Lee and Low!
Read more in this bio from PBS or this one from Science Heroes.
Read this article from the Baltimore Sun.
Watch this video on Thomas and the "blue babies" his technique saved:

Learn more about the heart with these online kids' games from the Texas Heart Institute's Project Heart.
Try your hand at performing the ground-breaking surgery in this simulation from PBS.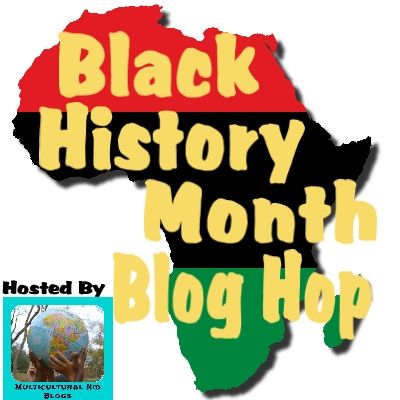 Welcome to our fourth annual Black History Month series and giveaway! Follow along all month long as we explore the rich history and cultures of Africa and African-Americans. Be sure to enter our giveaway below and link up your own posts at the bottom of the page.
You can also follow our Black History board on Pinterest:
February 3
Embracing Diversity on Multicultural Kid Blogs: Afro-Latino Arturo Schomburg – The African Diaspora's History Keeper
February 6
Embracing Diversity: Afro-Latinos and Baseball's Color Line – 5 Pioneers in the Post-Segregation Era
February 7
Hispanic Mama: 5 Latino Dishes that Feature Our African Heritage
February 8
Mama Smiles: How to Use Stories to Teach Children Black History
February 10
Colours of Us: 21 Award-Winning Children's Books for Black History Month
February 13
Crafty Moms Share: The Real Women Mathematicians of Hidden Figures
February 15
All Done Monkey
February 17
A Crafty Arab
February 22
Kitchen Counter Chronicles
February 24
GUBlife
Share Your Posts!
Black History Month Giveaway
Coming soon! Our annual Black History Month giveaway runs from February 3 through February 28, 2017. Winners will be drawn and notified within 48 hours. Note that some prizes have shipping restrictions. If the winner lives outside of that shipping area, that part of the prize package will go to the next prize winner. Read our full giveaway rules.
Grand Prize
From World of EPI: Winner's choice of 18″ doll US Shipping Only
From Penguin Kids: I Am Martin Luther King, Jr.; I Am Rosa Parks; and I Am Jackie Robinson by Brad Meltzer
From Quarto Knows: A Stork in a Baobab Tree by Catherine House: Who is King? by Beverley Naidoo; The Fire Children retold by Eric Maddern; Thank you, Jackson by Niki Daly US Shipping Only
From Bino & Fino: DVD set US Shipping Only
From RiverFrog Publishing: Bella's Adventures in Africa by Rebecca Darko and Rutendo Muzambi
1st Prize
From Queens of Africa: Azeezah doll with natural hair, and clothing from SLICEbyCAKE US Shipping Only
From Penguin Kids: I Am Martin Luther King, Jr.; I Am Rosa Parks; and I Am Jackie Robinson by Brad Meltzer
From Abrams: The Steep and Thorny Way by Cat Winters; Pathfinders: The Journeys of 16 Extraordinary Black Souls by Tonya Bolden; George Washington Carver by Tonya Bolden; My Uncle Martin's Words for America by Angela Farris Watkins US Shipping Only
2nd Prize
From Penguin Kids: I Am Martin Luther King, Jr.; I Am Rosa Parks; and I Am Jackie Robinson by Brad Meltzer
From Candlewick Press: Jazz Day by Roxane Orgill; X: A Novel by Kekla Magoon and Ilyasah Shabazz; Voice of Freedom by Carole Boston Weatherford US Shipping Only