This post is part of the Black History Month Blog Hop on Multicultural Kid Blogs.  For more information and to link up your own posts about Black History Month, see the end of this post.
I was a child when Harvey Gantt was elected as the first black mayor of my hometown of Charlotte, North Carolina.  I was an idealistic high school student in 1990 when Gantt made the first of two unsuccessful attempts to unseat US Senate stalwart Jesse Helms, in a race that garnered national attention.
Another idealistic young person was also watching that election closely – Michelle Obama snapped a photo of her husband on election night wearing a "Gantt for U.S. Senate" T-shirt as they watched the returns in a friend's apartment.  Years later President Obama stated that Harvey Gantt "helped set the course for young African-American leaders who wanted to become more engaged in the political process." (source Charlotte Observer)
Yet the influence of Harvey Gantt began much earlier, in 1962, when he petitioned the courts for a chance to attend college in his native South Carolina.  The case went all the way to the Supreme Court, and in 1963 the twenty year old Gantt integrated Clemson University.  It was just months after rioting killed two in Mississippi when James Meredith, protected by federal troops and US marshals, became the first African-American to enroll in Ole Miss.
Gantt graduated from Clemson with a degree in architecture two years later, third in his class.  In 1970 this son of a shipyard worker went on to earn a Master's in City Planning from MIT.
In 2012 Gantt returned to Clemson to give a speech at its convocation.  He stated that even on that difficult day in 1963, he had been confident that the university would help him to fulfill his dreams to become "a good architect, building not only buildings, but working with others to build better communities." (source The American Institute of Architects).
Today Gantt continues to practice architecture in Charlotte, the city he helped shape.  In 2009, the city's Afro-American Cultural Center opened a new facility and took on a new name: Harvey B. Gantt Center for African-American Arts + Culture.  Gantt, known for his humility, allegedly had to be convinced to accept this honor.  He later wrote that he hoped it would "serve as a vehicle for people to come celebrate African American art, history and culture … May this edifice always stand as a symbol that this community and nation are places where we all 'belong'." (source, Harvey Gantt Center)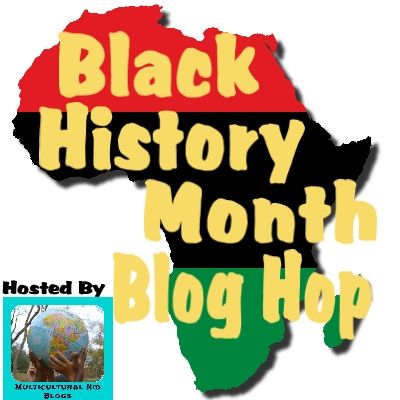 Multicultural Kid Blogs is proud to sponsor a blog hop in honor of Black History Month. Please visit the participating blogs below to learn a bit more about the leaders of the Civil Rights Movement worldwide.
Join the discussion in our Google+ community, and follow our Black History board on Pinterest! You can also share your own posts about Black History below.
Participating Blogs
Discovering the World Through My Son's Eyes